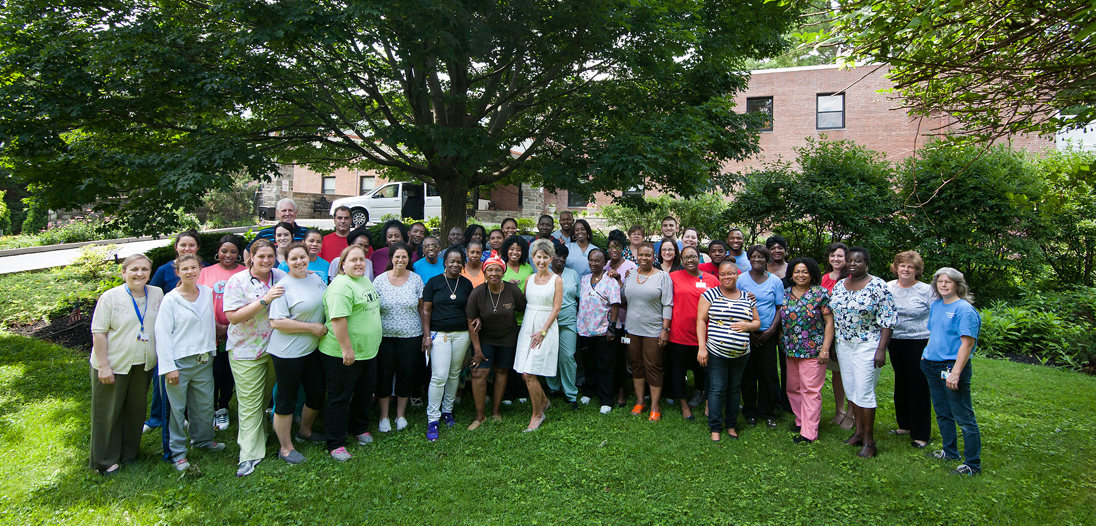 OUR STAFF
Our qualified, compassionate and dedicated professionals possess the excellence and sensitivity to support children and young adults with complex medical needs. The staff is thoroughly trained and update their skills through ongoing training and education.
Daily support and care is delivered by nurses, direct support professionals, speech, physical and occupational therapists, to maximize the potential of each child served. Our nurses provide around-the-clock care and stay in close touch with physicians about each child. St. Edmond's Home is supported by a professional team of administrative, maintenance, and housekeeping staff. We take a holistic outcome oriented approach to serve our children, and all team members recognize their important roles in maintaining the highest quality of care for our children.
St. Edmond's Home has more than 150 full- and part-time employees. Our Nursing and Residential Departments are our largest departments with more than half of our employees. Their shifts are divided into 3 groups to ensure 24 hour care for the children.
        1st Shift:   6:30 AM – 2:30 PM
2nd Shift:   2:30 PM – 10:30 PM
3rd Shift:   10:30 PM – 6:30 AM
Some employee benefits include:
Health/Dental Insurance, Disability Insurance, Life Insurance

403(b) Retirement Plan

PTO

Tuition reimbursement for full-time employees

Transportation between facility and public transit

On-site Chapel for all faiths
Annual Staff Appreciation Day

Numerous Education/Training Opportunities

Staff Retreat

Health & Wellness Fair

And many more

If you want to make a difference in others' lives, are committed to compassionate care that promotes the dignity of each child and would like to be part of the exceptional group of people whom we are proud to call St. Edmond's Home employees, we encourage you to explore our available
CAREER OPPORTUNITIES